Storage & Shelving For Shops
Shop Furnishing storage and shelving - Merchandising made functional.
Shop Furnishing storage and shelving provides the backbone of the interior of any shop. Achieving a harmonious ambience is therefore at the starting point of our planning efforts. The sheer diversity offered by materials and colour nuances opens up new design opportunities for end panels, which can be supplied as metal, glass or wood panels.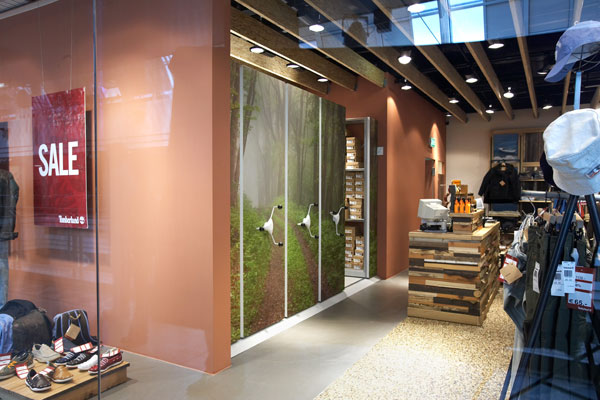 Individualised and customised motifs on your shelving system.
Individualised motifs and digitaly imprinted images are further options for customisation. Perfect for advertising messages right at the point of sale – durable, light-proof and long-lived.
What's more, using a mobile version of our shelves cuts down on space consumption exactly where space is at a premium: at the POS. Storage areas are turned into business space and storage costs can be kept to a minimum.
Mobile shelving systems
The mobile version of FOREG® 2000 has all the qualities required from a high-performance storage system. Different to stationary bays only the aisle currently in use is open, an arrangement that almost doubles the available storage space.
Drives:
Hand-wheel drive
Crank
Electric drive